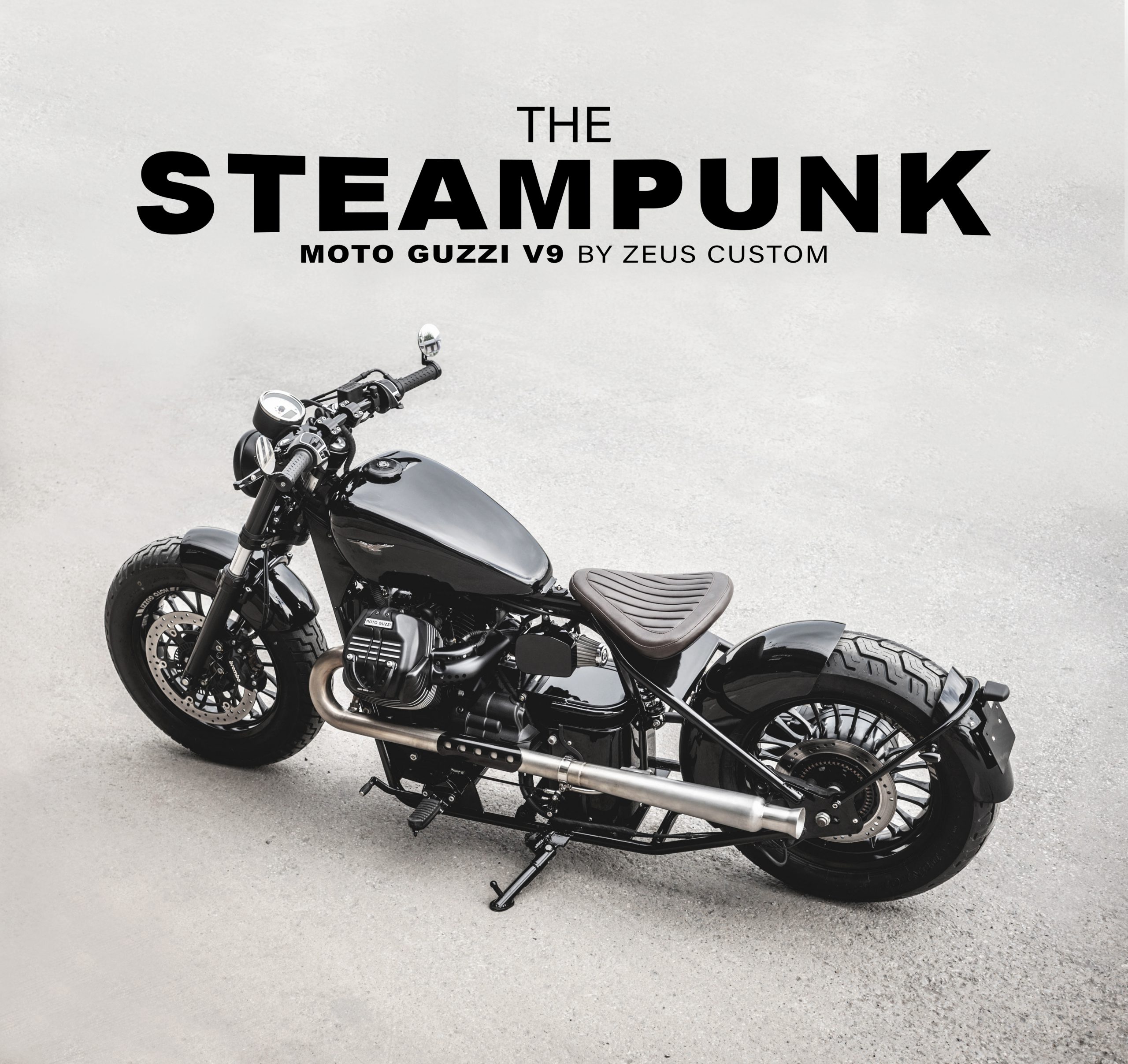 MOTO GUZZI V9
for this project Another challenge for the Zeus Custom is a complete change from the original look. with many details to get the perfect and perfect project
Start by changing the handlebars low. handlebar end mirror Install a small turn signal under the handlebar. Cut the front shock shaft 2.5 inches. Install the front shock cylinder cover. The headlights have been changed to a 6-inch size, the front fender covers the short sidewalls. Bring the same oil tank to a new custom, reduce the same square. Add a rounded edge and make it shiny black. Build a hardtail full frame. new rear fender new pair of tires Build a mudguard and install license plate lights. A cushion that supports vibration with a small shock absorber that is installed at the center of the frame. Bare filter for more comfortable air The footrest is indented forward to sit comfortably. The vase-shaped pipe that runs parallel to the bike body. The battery case has been moved to the bottom. Lengthen the drive shaft for a shorter, longer ride.
The proportional distance of this bike is extended to 220mm, but still can drive well. You only have to drive a little cautiously when facing hurdles like steep slopes. because the car has been adjusted to be only 10cm from the floor
For anyone who is looking for a bike with a highly unique engine. This model is another model that is not bad at all to capture the custom in a way that Zeus Custom has created this.