MERGE PROJECT BY ZEUS CUSTOM
Base Bike: Triumph Thruxton R1200
Style: Brat
Builder: Zeus Custom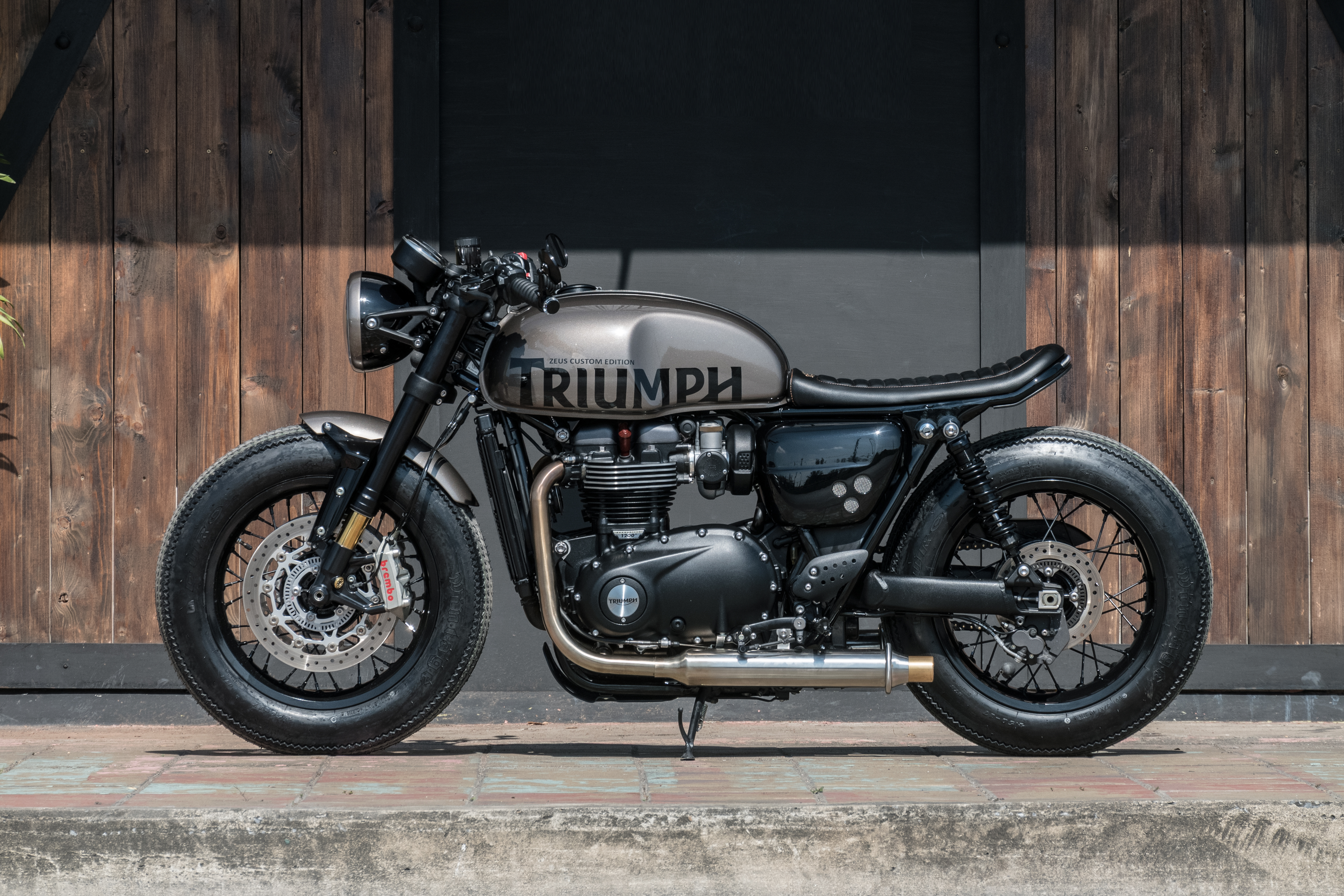 The perfect combination of the Triumph Thruxton R1200, the Brat style of Zeus Custom x Woodoo Cafe, a thriving industrial cafe in Nong Chok. After having a small conversation with Mr. Min, a Voodoo executive We would like to have a car to use for relaxation, as well as a prop to show in the garage We have designed the Brat Luxury that can drive smoothly in the city with the elegance in every detail. Ready to be cool even when parked with red lights Until the origin of the project name "MERGE". Let's see the details of which Zeus Custom created some parts
– Begin with the body color set that we chose, bronze brown color. Glossy coating to give the car a premium look. Hidden vintage with a Text Triumph designed around the tank in black. Looks striking
– Vintage tires set front and back edge 17 to give the mood to go back in the 60s, with powder coat, wheel hub, spokes in black Add a feeling of fullness
-Create a Subframe with a curved rear end and embedded LED taillights into the frame to make the rear end of the car more attractive. Comes with black leather seats, cross-stitched stripes Single thread, brown With Zeus Custom signature embroidery, exclusive to the Exclusive model in a Zeus style
– The front part has changed the chrome color, the headlights are bronze brown, cutting the black lens to match the body color set perfectly With powder coat, mane top, lower handlebars in black, sand, making the car look even darker
– We have chosen the black Lobrow handlebar which provides a firm grip Complete with turn signal and hand mirror from Motogadget, smooth, luxurious and well received.
– Stainless set of rear wheels, black aluminum Fastened with black chains, gold pins Make the car look more fierce
– To control the tone of the car to look dark, tight, we have caught the engine cover, front cover, injector cover, swing arm from silver in the powder coat to all black sand. While also providing excellent scratch protection
– Front suspension set to make the car look tight The proportions of the height fit the driver. Zeus has made a new custom by cutting the axle and spring to 2 inches. Anodizing, the axis is golden and the cylinder is semi-glossy black, giving the shades a contrasting classic.
– Stainless steel pipe split 2 into 2, vintage brass ends Providing a tight, sound sound
– Clutch, hand brake, black aluminum adjustable.
– Rear shock height adjustable down to 320mm distance YSS Black Edition
– Plate closed at the bottom of the frame to keep the details looking tidier
– Skid Plate protectors, black
– Trim the front fender with a painted fender and legs in brown bronze and black trim
And here is the details of the Merge Project. If interested in customizing a car, please come and consult with Zeus Custom first. Welcome.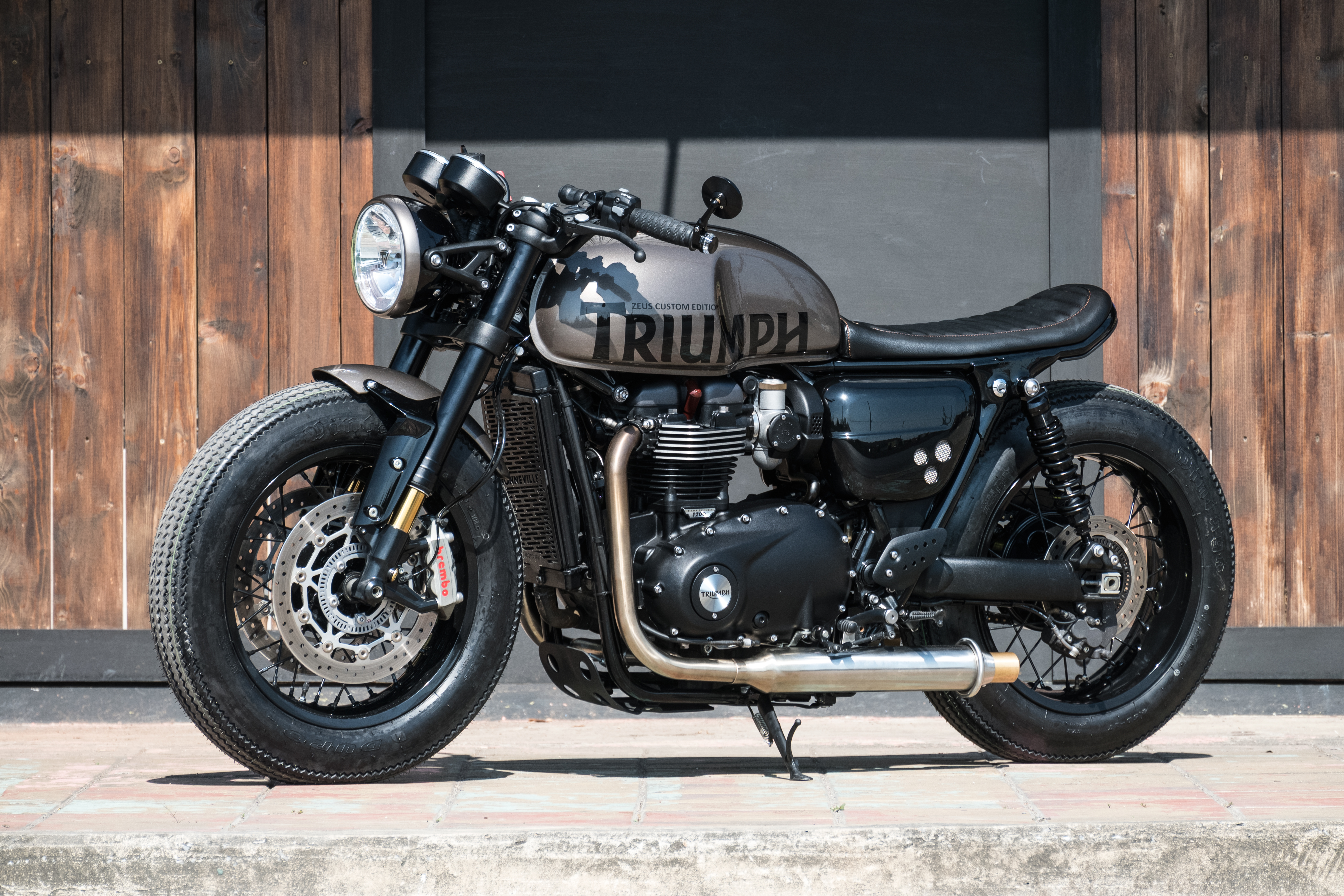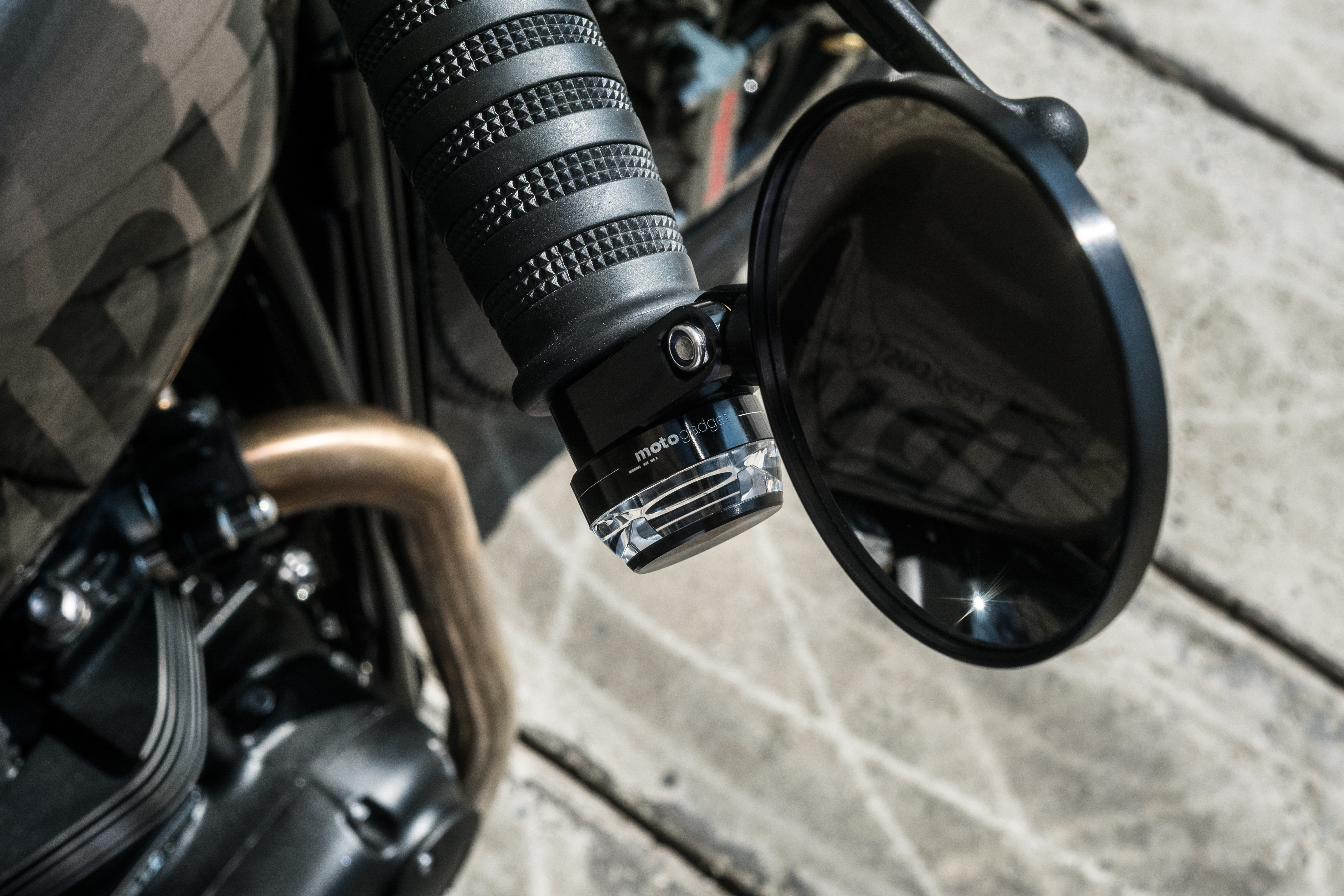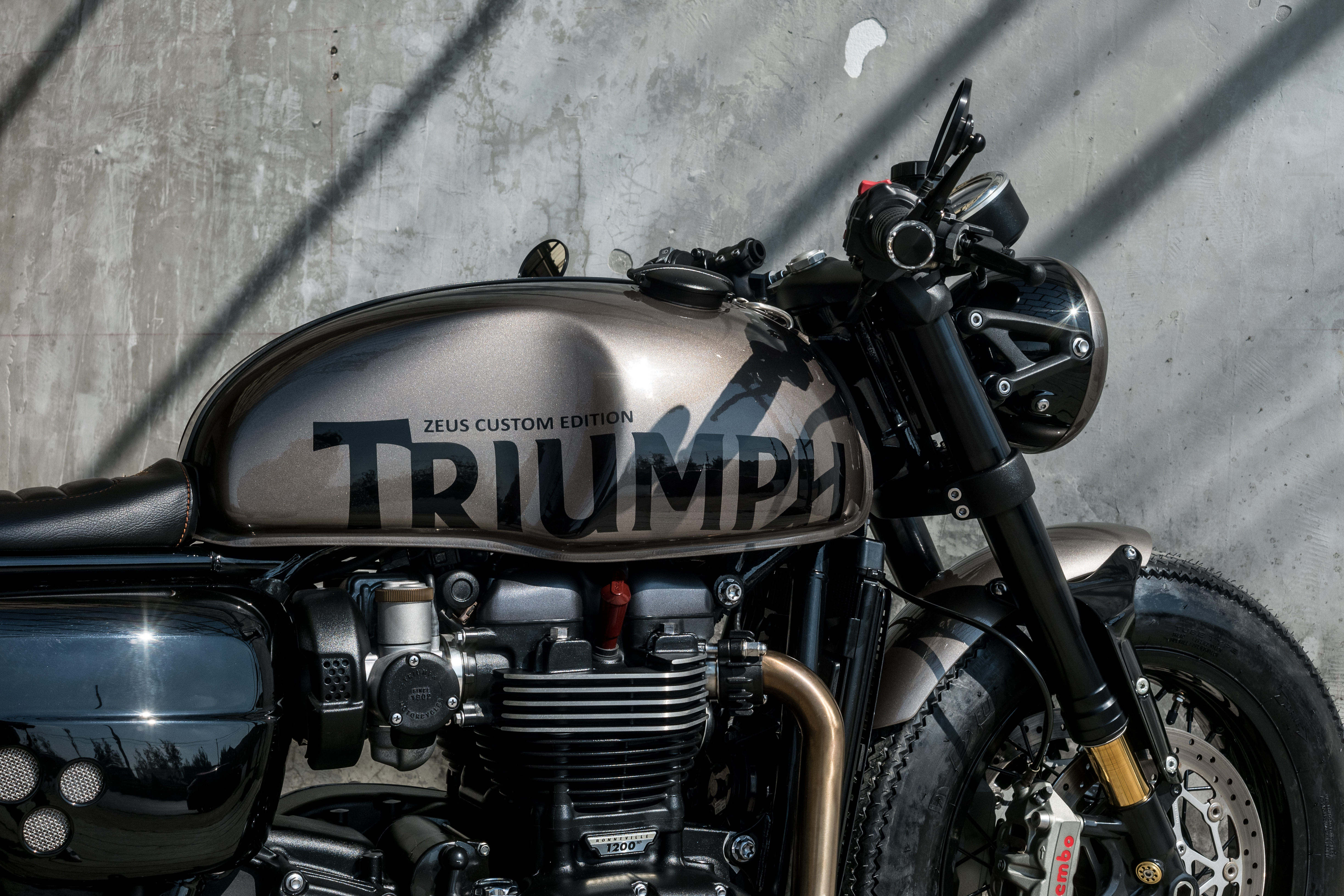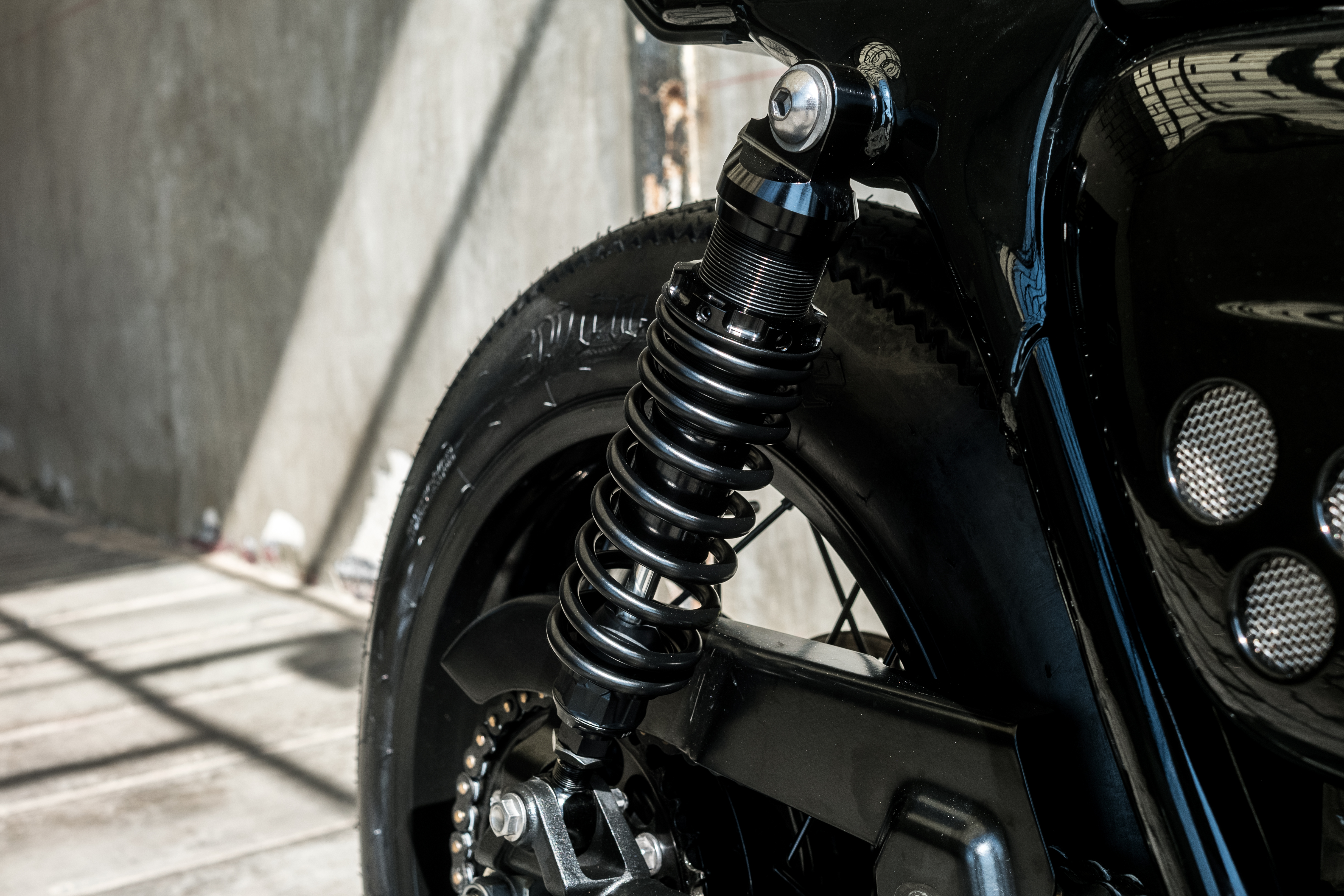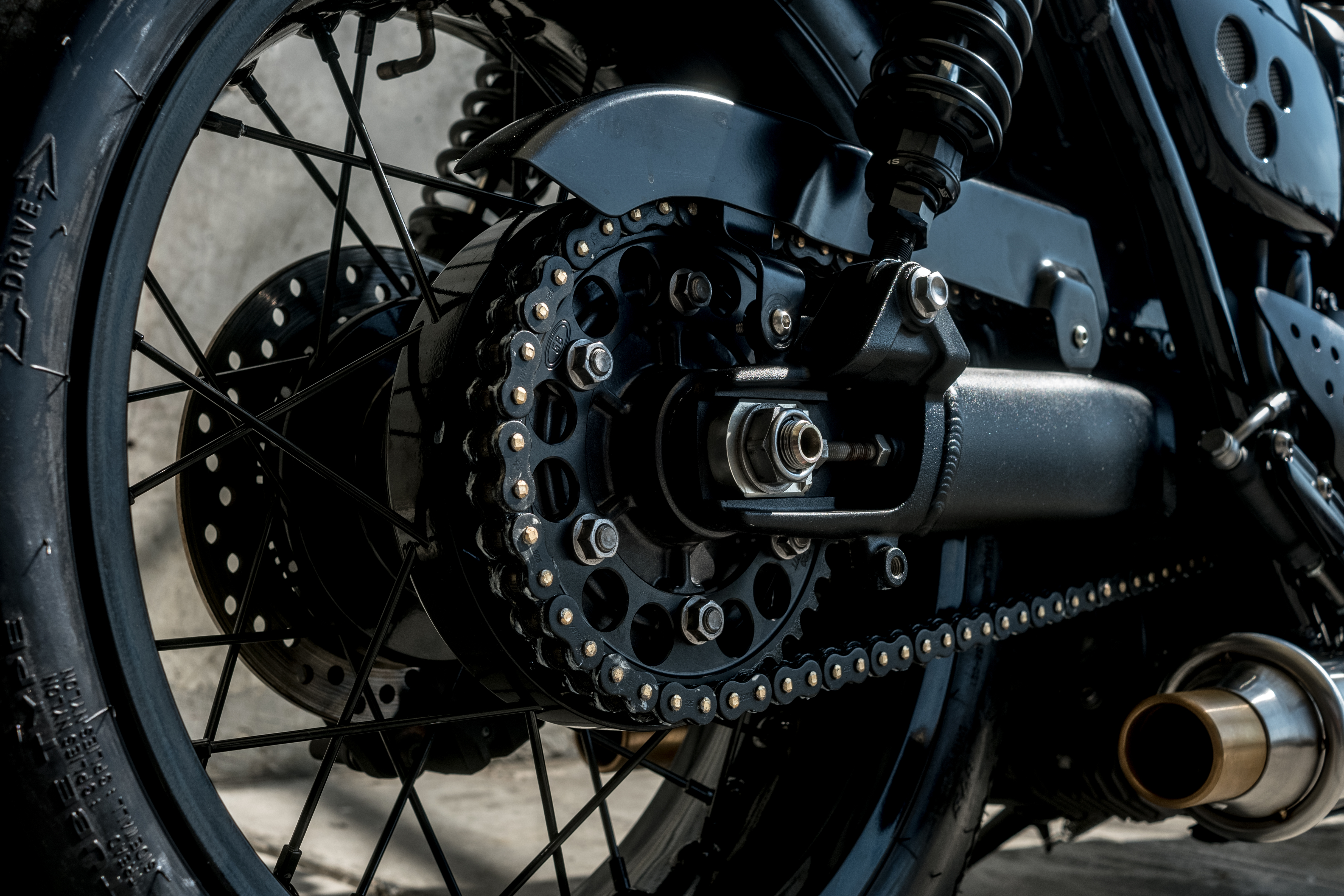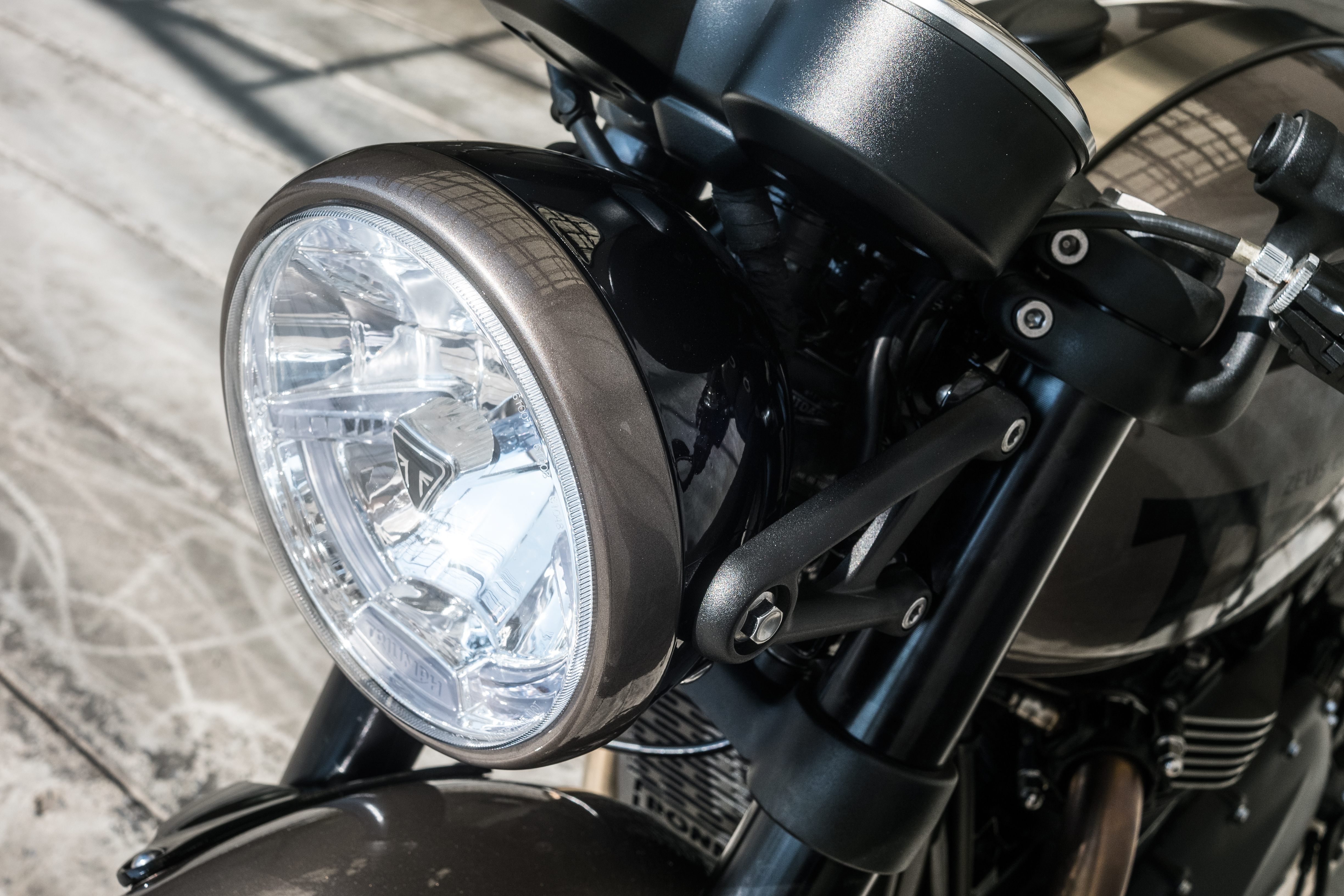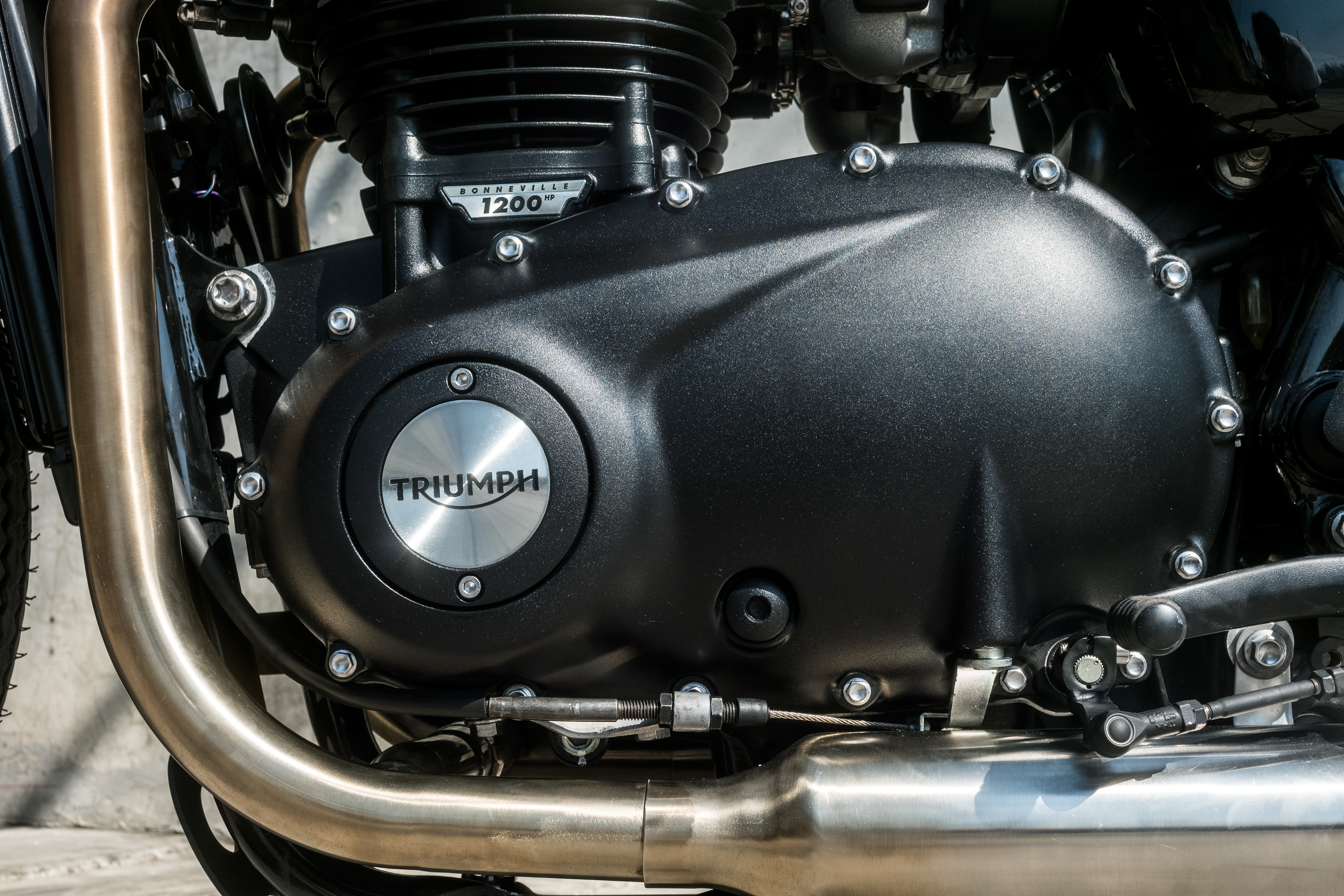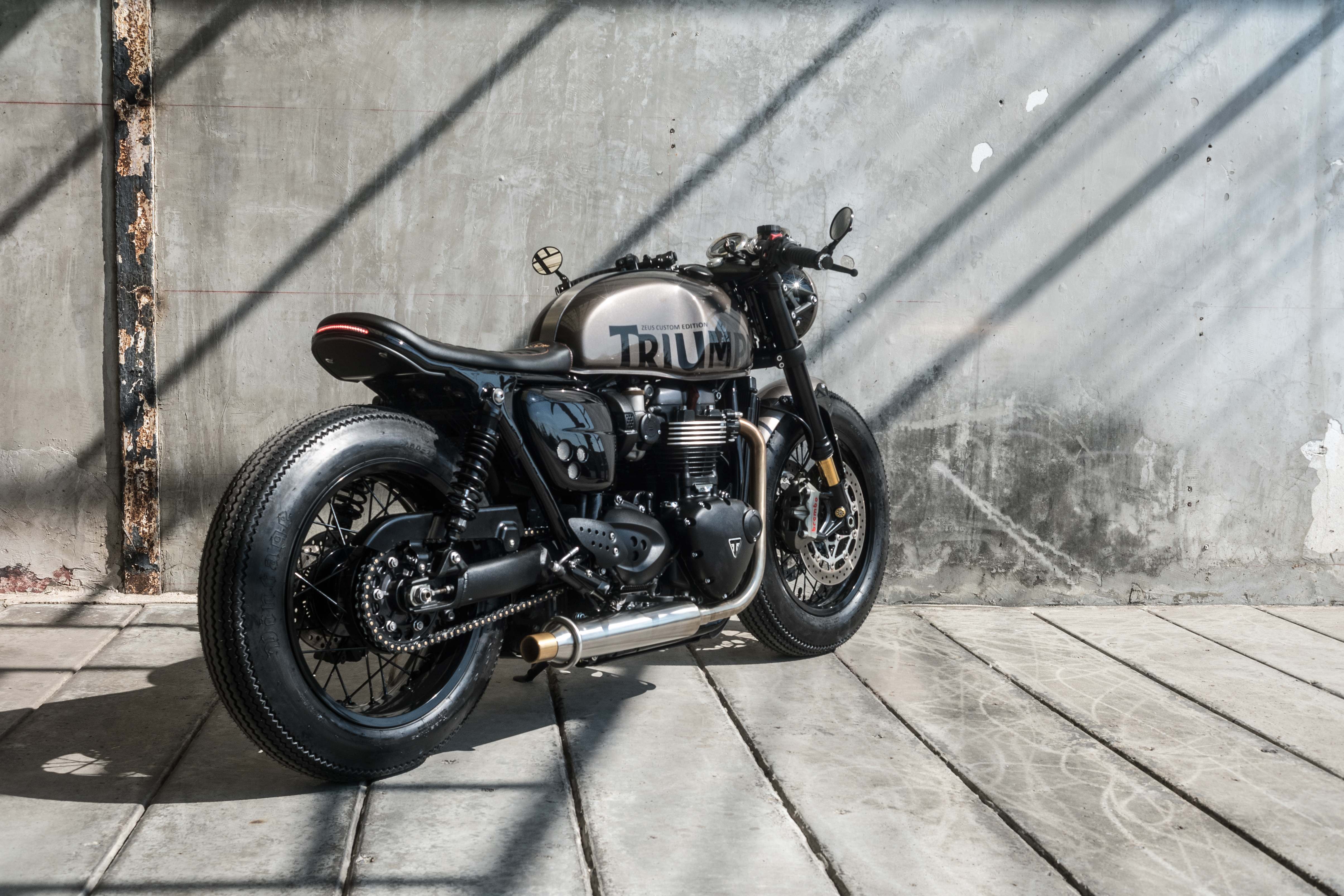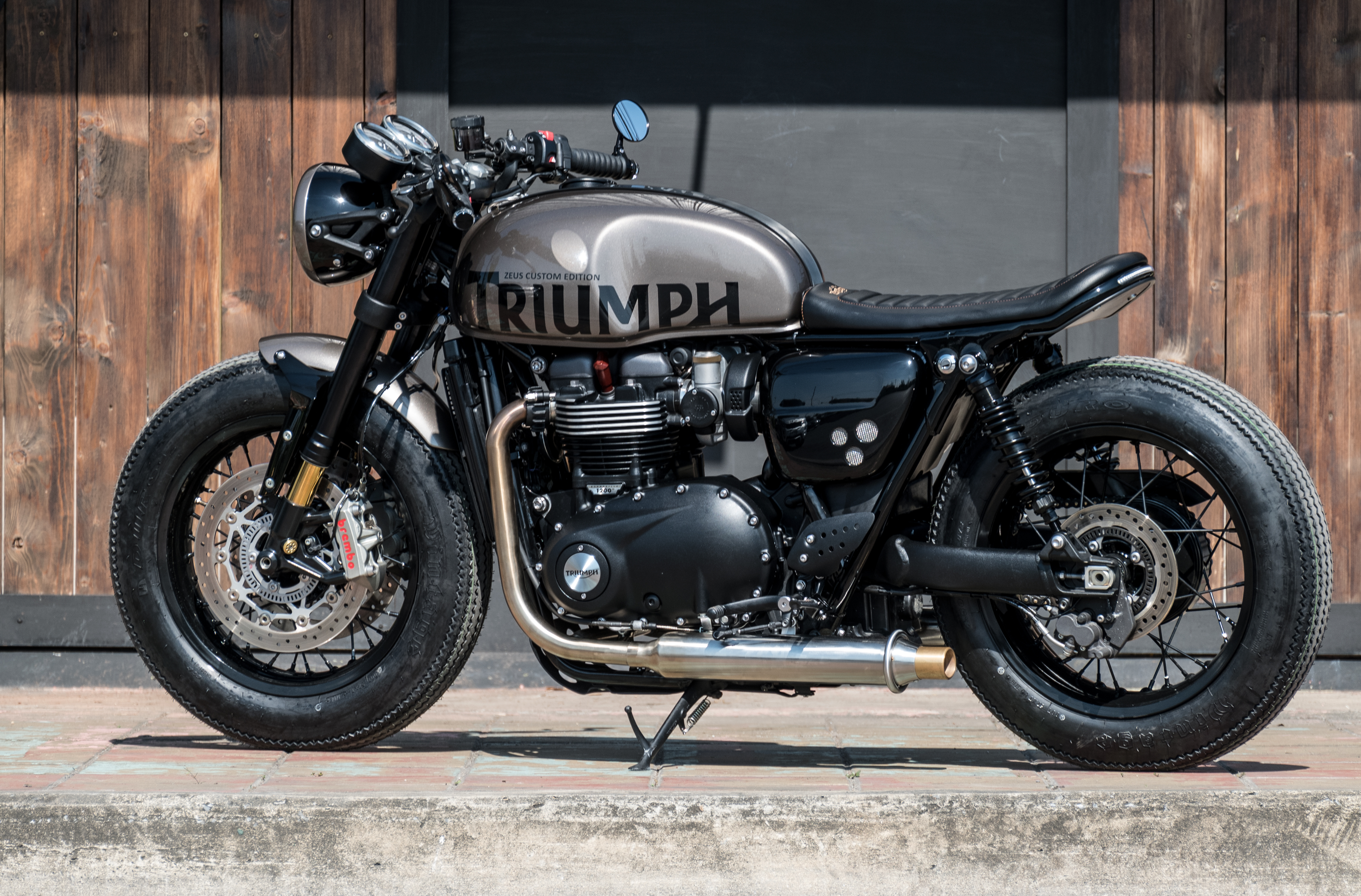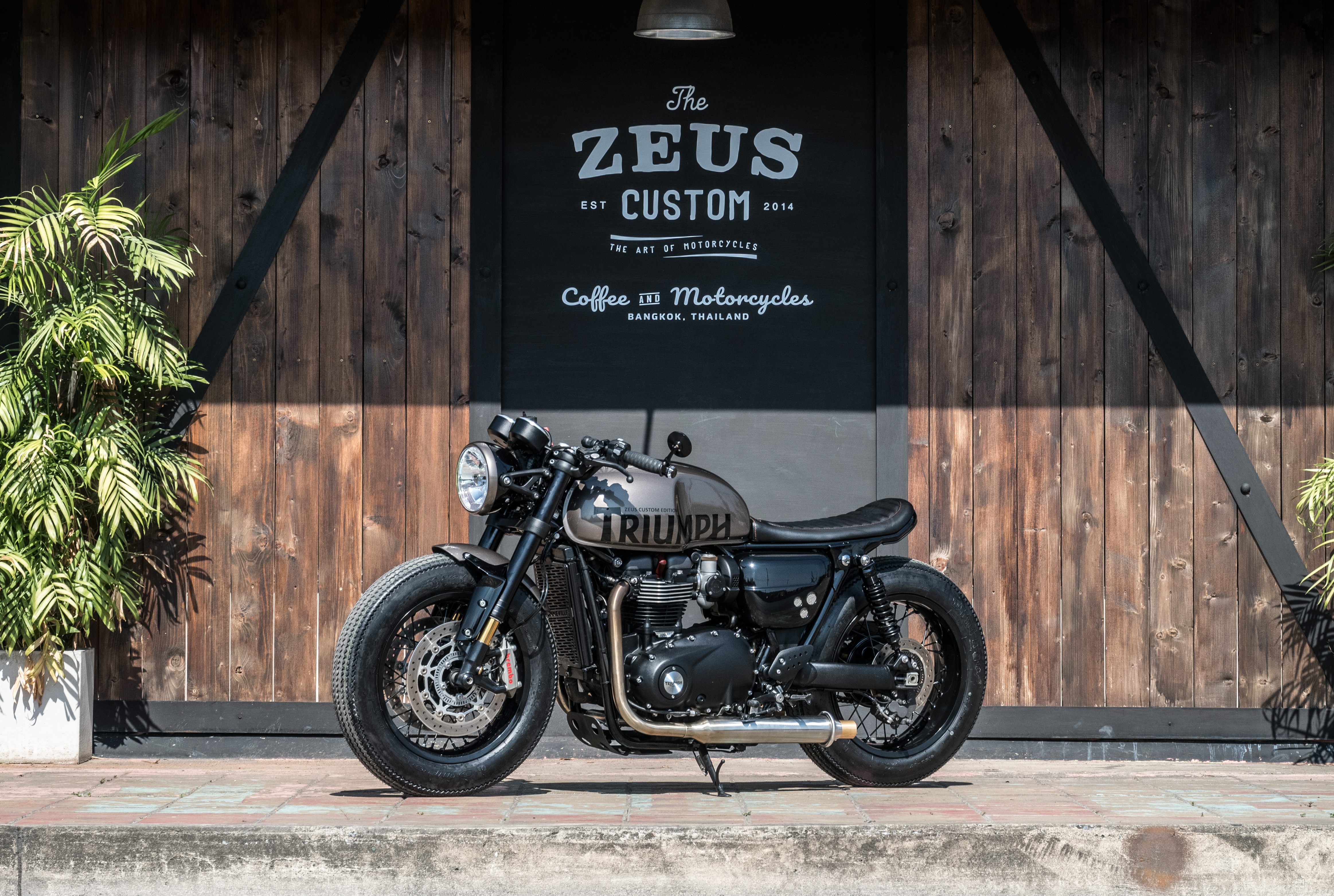 Book queue custom: Line / Call: 086 959 666 9
more info: www.zeuscustom.shop